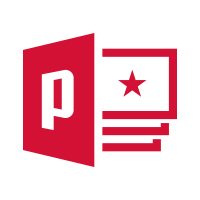 PowerPoint training and Presentation print template
PowerPoint training with smart tips & tricks and handy print templates for PostNL
Roops successfully took PostNL employees into the world of PowerPoint. After five training courses, we have taught marketing and communication employees to work with a new template. This template is used for any form of internal and external communication.





Practical PowerPoint training with tips, tricks and an extensive manual

We have taught them all the tips & tricks of PowerPoint, and showed them how they can design their PowerPoint presentation themselves. In addition, we have made a manual for PostNL in order to be able to refresh all the acquired knowledge in case they need it. The response to our training was very positive: the employees still like to work with the modified template and manual.


Executive Business Course – Advanced print template

Roops has developed a Guidebook for the PostNL Executive Business Course, which is completely designed in PowerPoint. The template, that we developed in PowerPoint, is very user-friendly and has a clear pattern. This PowerPoint template can therefore also be used for other similar guidebooks.
PostNL annually organizes an 'Executive Business Course' for the highest management layers. PostNL writes the content for the program brochure, and Roops takes care of the layout and structure. By making this brochure in a PowerPoint template, the process is super fast and we learn a lot from Roops about the layout options. Thanks to Roops, we now have a beautiful template that we can use every year.
Edwin Scharroo
Sr. L&D Specialist
PostNL
Would you also like to follow a PowerPoint training course?
We would be happy to teach you all the tricks of our trade. Call us