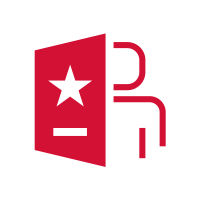 Clients
Below, you will find the organisations for which Roops has deployed its expertise. Please take a look at our portfolio. Or contact Wouter Spoor +31 (0)10-2141734.. He's passionate about his work and likes to explain and share with others.
I'm honestly surprised about what you can do with PowerPoint. It's really cool! Wouter really knows a lot about it and showed us the first steps in his masterclass. I now understand better how I can work out the 2 aspects of a presentation. On the one hand, you have the story and information you want to convey and, on the other hand, the form/way in which you convey it. Until now I always just started making slides. Now I know better how I can do that in a more structured way, which makes my presentations more professional. I'm really happy. Thank you, Wouter!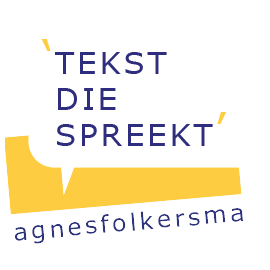 Agnes Folkersma
Lyricist / Trainer
Tekst die Spreekt
Wouter Spoor is an enthusiastic and energetic specialist, who not only knows a lot about PowerPoint but also about how you can best build and present your presentation. In the workshop, you will learn how to attract and keep the attention of your target group, and this thanks to technical, psychological and didactic means. You will receive a very well-structured template from Wouter, that your organization can deploy widely. This makes your PowerPoint presentations look professional, and makes it much easier to prepare a presentation. You also know exactly what it takes to achieve the desired result with your target group. Thanks, Wouter!

Anne Neijnens
Videocreator
The Video Creator
I got to know Wouter Spoor and his presentation agency Roops as part of a training course at Vebego. He was able to quickly familiarise the entire group with the wonderful world of PowerPoint and templates. I have never learned so much about presentations in one day… Then I engaged Roops several times to fix other PowerPoints. Wouter is good at asking questions: that is why he knows exactly what you need to get started. And that worked out great for me!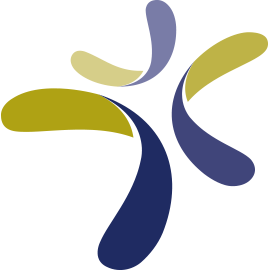 Annemieke de Bruyne
Marketing & Communication
Vebego Care
I wanted to discover how to create more visual presentations with PowerPoint. Especially for my own work as a presentation coach. Wouter Spoor is a true PowerPoint wizard. The training was practical and immediately applicable. I never knew that you could do this all with PowerPoint. Highly recommended for anyone who wants to become a small PowerPoint wizard himself.

Boaz Lugten
Presentation coach
In Strength
Roops turned a mediocre PowerPoint presentation about our Commercial Economics program, into a dazzling and enthusiastic presentation. With their professional eye, they determined in what order the information had to be displayed and told and advised us on the correct relationship between image and text. Their efforts deserve my sincere compliments.

Claudia Biegel
Communication Advisor
HVA – Hogeschool van Amsterdam
'I thought PowerPoint no longer held any secrets for me. But after the PowerPoint training with Roops, I had to adjust my thoughts. Because there is so much more possible. Roops takes you into the wonderful world of PowerPoint, so you leave the training full of inspiration to do even better. '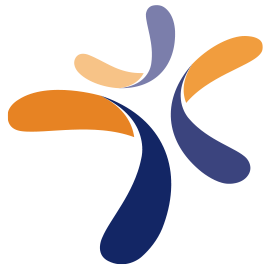 Denise Vrouenraets
Marketing and Communication
Hago
PostNL annually organizes an 'Executive Business Course' for the highest management layers. PostNL writes the content for the program brochure, and Roops takes care of the layout and structure. By making this brochure in a PowerPoint template, the process is super fast and we learn a lot from Roops about the layout options. Thanks to Roops, we now have a beautiful template that we can use every year.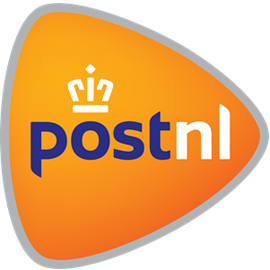 Edwin Scharroo
Sr. L&D Specialist
PostNL
Roops, in collaboration with our office, has executed a difficult assignment for an international customer under great time pressure. They have restyled a confusing PowerPoint layout into a whole library, consisting of various clear templates for text, figures, and film presentations. In addition, Roops has made a clear management presentation of approximately 50 documents (Word, PowerPoint, Excel), including film and sound fragments. Great work and a great company that, even when deadlines start to pinch and problems pile up, keeps a sense of humor and offer solutions.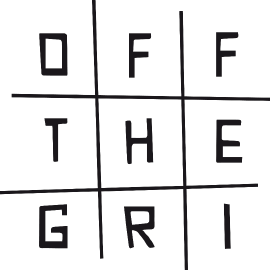 Frank Neervoort
Partner / Advisor
Off the Grid
On January 10, 2020, I participated in the 'Roops PowerPoint Specialist'-training, given by Wouter. Basic tips and 'do's' for a solid structure of the presentation, and an impressive look at the challenging possibilities of presenting and convincing with PowerPoint. Stretching the Senses … great appetizer! Thanks, Wouter!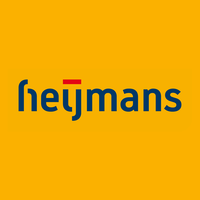 Hans Kooijman
Project manager
Heijmans
We worked very well with Roops. They switch quickly, have a proactive attitude, and communicate clearly. They know how to unlock difficult information in an understandable and clear way. The end result was a beautiful, sleek, and very visual presentation.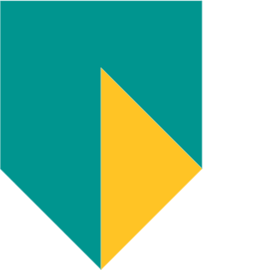 Herma van der Laarse
Sustainability Specialist
ABN AMRO
I have been giving the successful workshop 'Arrange your retirement yourself' for years. I used a PowerPoint presentation for this workshop. Wouter Roops attended such a workshop in 2017. He was enthusiastic about the content, the interaction, and the practical approach. But Wouter also indicated that the PowerPoint could be better, in terms of design and structure. At my request, Wouter, as a PowerPoint and presentation specialist, took care of the presentation. In close consultation with me, he managed to improve this presentation in a few steps. This made for a surprisingly good result. I now also have a template for new presentations. Thanks, Wouter!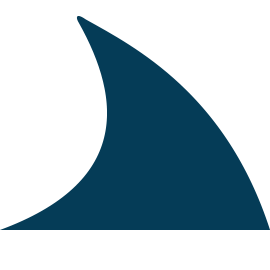 Henk Noorman
Co-founder
Thermieq
Wouter Spoor assisted us step by step, by restructuring and 'fine-tuning' our proposition in a visually clearly designed PowerPoint presentation. From a storyline to smooth and throbbing animations that suit our target group. Wouter can help you from start to finish with everything that has to do with presenting!! He helped us a lot and he is a stunner!
Inge Proost
Owner / Founder
Rate.nl
For a last-minute PowerPoint presentation, Wouter is the right person to call. Without panicking, Wouter knows how to make a professional PowerPoint presentation with little information. He converts your wishes into clear presentation slides. This way you will have a suitable and immediately usable PowerPoint presentation needed for an important presentation job, within a short time.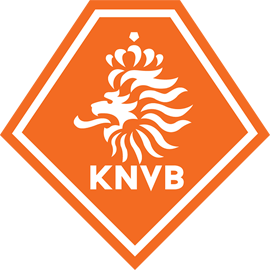 Jan Verbeek
Assistent Tech. Manager
KNVB
Roops has supported NPM Capital in developing the starting template for all our presentations. Thanks to their years of experience, Roops was able to think along with our needs. We used to work with a very simple template, so presentations (which are often made by different people) were not clear and consistent. With a lot of creativity and a real feeling for how to transfer information, Roops has built us a versatile foundation. We saved a lot of time and effort thanks to them. This allows us to transfer information more efficiently, and make faster and better team decisions. We now use the layout for pitchbooks, internal updates, and investment proposals.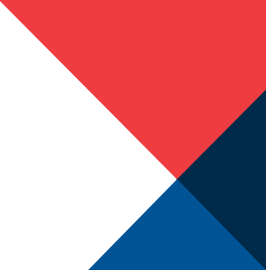 Jorrit Nagelsmit
Analist / Associate
NPM Capital
We asked Roops to design an extensive PowerPoint template. The starting template looks beautiful. Everyone finds it easy to use; thanks in part to the clear instructions. This will save us a lot of time and will yield much more consistency and quality in the long term. We can now also focus better on the content. We are very satisfied!
Karlijn Verschoor
Head Communication & PR
Codarts- muziek, dans en circus
Wouter is a super PowerPoint creative with a minimalist approach: 'the art of leaving out'. He quickly and professionally tightened my technical substantive presentation to a professional high-level presentation with a PowerPoint template that I can use myself.
Marcel Ficken
Next-Gen Consultant
RXL2020.EU
Wouter helped me with a presentation that I had to give for the Alternative Lending Event. During the preparation, I was his partner, and together we sharpened my pitch. I noticed that he had a lot of knowledge of the financial sector, and that helped me to get my story short and concise. In addition, he is a real PowerPoint artist and has graphically and accurately portrayed my pitch. I received a lot of compliments about the presentation afterward, and they were amazed by the fact that it was made in PowerPoint. I was very happy with the end result, so thank you, really, for the good guidance!
Max Hennie
Co-founder
Capsearch
I recently appealed to the professional services of Roops for the first time. Wouter Spoor helped me enormously with making a rather difficult presentation. Wouter is really good at determining a good storyline. With his approach, he knows how to easily determine a storyline. In doing so, he takes into account all the details that matter. Wouter knows exactly what the audience wants to hear, and through his method, he is able to filter these details out of the conversation and give them their place in the story. At Roops you don't just stop by for a nice presentation. Wouter's service includes the entire package, including coaching the presenter. All in all, a very good first experience that is certainly worth repeating.
Niels Eegdeman
General Manager
Swagelok
Roops has been able to deliver a fascinating presentation about our mission statement in a very short time, in which Wouter's experience with conveying a message well has been of great value. His graphic design experience and pragmatic approach have also ensured that we now have a good template with user instructions, which we can deploy company-wide as well as internationally. A clear corporate presentation has also emerged from this template. We also make thankful use of that!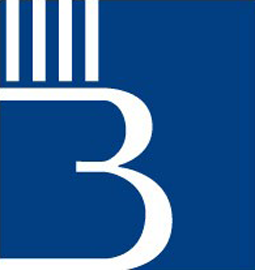 Silvia Vervoort
Sr. Marketing Communication
Bolton Adhesives
Can we do anything for you?
We would be happy to work with you. Call us: +31 (0)10-2141734, or send us a message using the form below. We will contact you as soon as possible.