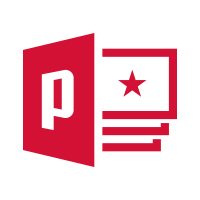 Dynamic PowerPoint presentation
We Make the City: PowerPoint was used to present Nuon energy solutions
Nuon's CEO was invited to speak about all the energy company's progressive plans, during the 'We Make the City' festival. The 'We Make the City' festival aims to improve cities in every possible way. For four days, various parties are asked to discuss their plans and ambitions. This also applies to Nuon. The energy company was keen to present its innovative energy solutions: the presentation had to be about what Nuon does, and how it envisions the future in the field of energy.
Nuon asked Roops to think along about the PowerPoint presentation. But above all, it had to be very structured. Nuon has many plans and many ambitions. That is why, in the introduction, we first emphasised on the existing energy problems in cities. We then presented Nuon's solutions to these problems. The PowerPoint presentation contains many images and animations, which together form a lively and smooth whole, and have given the public a very clear picture of Nuon's plans. And Nuon is also very satisfied with the end result: our PowerPoint presentation helped them to give a nice presentation along a clear message.
Do you also want such a convincing presentation?
We would be happy to work with you. Call us: 010-2141734, or send us a message using the form below. We will contact you as soon as possible.