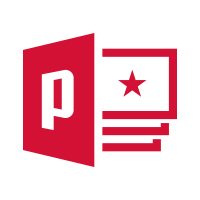 PowerPoint template and various presentation work
Easily process infographics and data in PowerPoint presentations
The Dutch Golf Federation (NGF) is the fastest growing sports association in the Netherlands. However, there is a need for innovation. The visual identity of the Federation is considerably behind. NGF has been given a new identity, and then wants to create a connecting system for PowerPoint presentations with the help of Roops.
Process data and latest updates in PowerPoint as easily as possible
The NGF deals with a lot of data, figures and statistics. They must be clearly presented in the PowerPoint presentations. A wonderful challenge for Roops. Our in-house designed system ensures that NGF can easily and clearly display data and information in its PowerPoint presentations. Based on standardised infographics, tables and graphs. We have also ensured that NGF employees can enter numbers and make other adjustments with little effort.
Do you also have statistics and data that you want to present as clearly as possible?
We would be happy to work with you. Call us: 010-2141734, or send us a message using the form below. We will contact you as soon as possible.