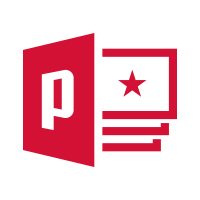 PowerPoint templates to present and learn from
International manual and PowerPoint template for the WorldCoaches charity
The Royal Dutch Football Association (KNVB) has trained WorldCoaches for several years. People with a passion for sports and football, who (on behalf of the KNVB) inspire and guide children in sporting and social areas. A wonderful initiative, for which Roops happily rolled up its sleeves.
Commissioned by the KNVB, Roops has translated the WorldCoaches manual into an attractive and user-friendly PowerPoint manual. In it, (future) WorldCoaches can find all information about educating and guiding the children. The manual includes exercise material, background theories and practical examples.
Everything in this PowerPoint manual is easy to edit. Roops has also provided a workshop for the KNVB project employees, to let them experience its user-friendliness.


But not only that! Roops has also created a multifunctional PowerPoint template, with which the KNVB can inform all stakeholders about the project. In addition, the template can be used by the KNVB coaches to present the material to the to-be-trained WorldCoaches. The slides can be animated (see example) or simply made static. This way, this PowerPoint template can be used regardless of who is presenting, where the presentation is being held and for which group the presentation is intended.
Also interested in such a versatile PowerPoint template?
We would be happy to work with you. Call us: 010-2141734, or send us a message using the form below. We will contact you as soon as possible.