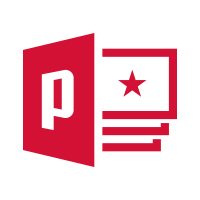 Clubkas Campagne ceremony animation
An animation developed in PowerPoint makes for a proud bank
Rabobank organizes the Clubkas Campaign every year. That is an action with which various sports associations can win sponsor money. The sports associations have to collect as many votes as possible: the more votes, the greater the amount the association receives from Rabobank. During the special award ceremony, it will be announced which club has won, and what amount it receives.
Turn on the sound to watch the video with music
Rabobank asked Roops to develop an attractive animation, shown during the award ceremony. We have made a short video in PowerPoint, in which the winners and final winner are introduced, accompanied by music. The response from Rabobank and its public has been very positive. The animation gave the present Rabobank employees a happy and proud feeling, about the Clubkas Campaign. On this page you will see an extract of the animation.
Are you also interested in such a PowerPoint video?
Wij gaan graag voor je aan de slag. Bel ons via 010-2141734, of stuur ons een berichtje via het onderstaande formulier. Wij nemen dan zo snel mogelijk contact met je op!