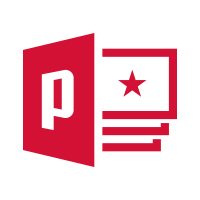 Various PowerPoint work
PowerPoint sales presentations for Philips, fully customisable and in various languages
Roops has supported Philips in the design and production of the PowerPoint presentation for the entire Philips Lighting product range. The presentation has proved to be such a success that it is now used in more than 16 countries.
Process data as easily as it possibly can, thanks to PowerPoint
Philips brought in Roops with an important requirement: all text and image elements in the PowerPoint presentation must be easy to edit. Important for an international company like Philips: after all, the PowerPoint presentation must be presented in different languages. Roops has ensured that the PowerPoint presentation template can be easily adapted to any language requirement, so that all Philips divisions worldwide can provide their translations and include them in the presentation.

Below are some other templates and presentations developed for Philips Lighting
Would you also like to have such a beautiful international (or simply national) presentation?
We would be happy to work with you. Call us: 010-2141734 or send us a message using the form below. We will contact you as soon as possible.