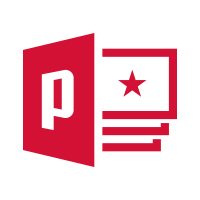 Business template with example slides
A new visual identity requires new PowerPoint presentations
The GIFT training agency has recently embraced a new visual identity. So the presentations could not be left behind. Even less if the agency uses them on a daily basis. GIFT itself has no experience with the professional design of PowerPoint presentations, and has therefore engaged Roops.
We have delighted GIFT with an original and very pragmatic template that employees can use to create PowerPoint presentations themselves. The template is the perfect way for GIFT to promote their business even more authentically and clearly than ever. Above you will find an example of the template: pay special attention to the extensive possibilities and varieties of backgrounds, colours and text types.
Are you also looking for a template that fits seamless with your corporate identity?
We would be happy to work with you. Call us: 010-2141734, or send us a message using the form below. We will contact you as soon as possible.