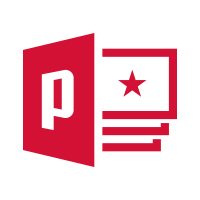 PowerPoint template and Neighbourhood agenda newsletter template
Inform residents with ease and flexibility, using PowerPoint templates
Roops recently developed a template for a newsletter, in collaboration with the Municipality of Rotterdam. That newsletter shows the district agenda of the municipality. The PowerPoint template is used by municipal districts to inform citizens of the latest news in their neighbourhood.
Templates that completely match the corporate identity

The template has proven to be a success. Subsequently, Roops was also able to use their expertise for the City Management and Waste Separation department of the municipality of Rotterdam. We have developed an easy-to-use PowerPoint template for this department, that matches the corporate identity of the municipality. The template is provided with a clear grid and clear structure pages, which makes the template particularly convenient and practical for the users.
Are you also interested in a presentation that fully matches your corporate identity?
We would be happy to work with you. Call us: 010-2141734, or send us a message using the form below. We will contact you as soon as possible.