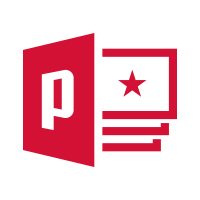 PowerPoint template
To fully adapt the PowerPoint presentations template to their branding
Codarts is one of the most prestigious dance academies and conservatories you can find in Europe. The Rotterdam Academy offers vocational education in the field of music, dance and circus. They approached us with the request to develop a presentation system that matches their existing branding. Codarts had no experience with making professional PowerPoint presentations. That is why they have sought our expertise, to advise them on the most ideal set-up.
A template that completely fits Codarts
Roops has delivered a very graphical solution as a result. We have designed colourful and sleek slides, which are also easy to use and adapt by the academy. In addition, we paid attention to the photography style that Codarts itself works with: we have supplied a template for PowerPoint presentations that can be seen as bookwork. On this page you can see how Roops designed the Codarts' PowerPoint presentations.
We asked Roops to design an extensive PowerPoint template. The starting template looks beautiful. Everyone finds it easy to use; thanks in part to the clear instructions. This will save us a lot of time and will yield much more consistency and quality in the long term. We can now also focus better on the content. We are very satisfied!
Karlijn Verschoor
Head Communication & PR
Codarts- muziek, dans en circus
Do you also want to use our expertise?
We would be happy to work with you. Call us: 010-2141734, or send us a message using the form below. We will contact you as soon as possible.